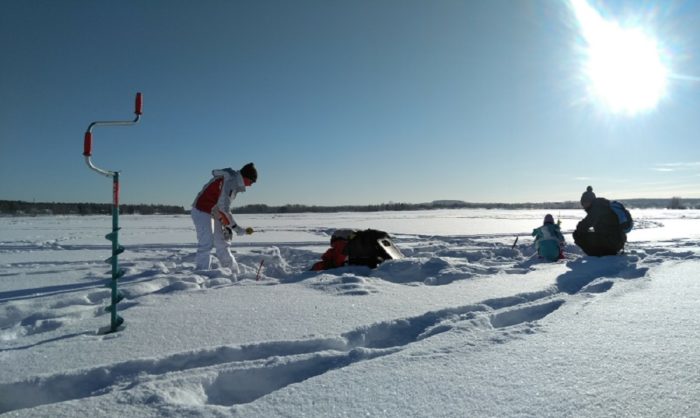 Ice fishing in Rovaniemi
5 April 2018
Content of article:
In that article, you will find prices comparison of ice fishing safaris in Rovaniemi as well as recommendations on how to dress on the day you go. We will also list all the gears that you will need if you want to go by yourself and their translation into Finnish language.
Introduction:
One of the picture we all have in our mind when we come to Lapland is people sitting on frozen laked and rivers and fishing through the ice. But how to prepare and how much does it really cost? 
Without knowing much about it, everyone want to try it . Drilling through this ice and staring at this little hole hopping to catch whatever might be living under those layers of deep snow, ice and water …
1) How to dress for ice fishing
First of all, let answer to that question which is  crucial when you go for such activity. Moreover, it is basically the question that you should ask yourself for any outdoor activities when you come for holidays in Finnish Lapland. Depending on the temperature on the day you go fishing, you should put really warm clothes as you will mostly be seating and it can sometimes be really cold.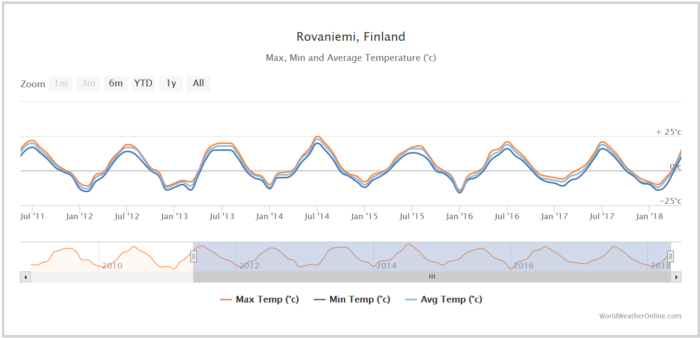 What to wear list:
Thick socks, 

Warm boots with enough room to wiggle your toes,
Thermal long underwear,
Good winter pant and jacket,
Good gloves and warm winter hat.
2) Fishing gears
Whether you go ice fishing on your own or with a guided tour, it is useful things to know. In the hereunder table, you fill find the list of ice fishing gears with both English and Finnish names.
[table id=4 /]
Good to know:
In Finland, you don't need fishing license for ice fishing if you use only one fishing rod. For more information about all fishing licences in Finlande, click here.
Apart from these equipments, it is of course very useful to have a good knife when you go fishing. This  can be useful in many kind of situation such as cutting a line, killing a fish,  or even carving a wooden stick. Indeed, a fishing expedition usually give you the chance of grilling some sausages on the fire. If you are interested in buying typical Finnish knives, I invite you to read this article where I give you a tip to buy  Marttiini knives at a reduced price.
3) Prices of ice fishing safaris – 2018
Spending your vacation in Finnish Lapland is something unique. But who really wants to waste a day going around the safari companies to find the more suitable? In the following table, you will find information about different ice fishing safari options proposed by local companies. You will then find all specificities at one glance:  prices, durations, transportation and extra. Check out their websites for more details about provided services.
[table id=2 /]
4) Ice fishing season duration
In northern Finland, the snow season begins in November. However, ice fishing is not an activity that you can practice too early. In fact,  even if the thermometer shows temperatures below zero, people have to wait before stepping a foot on a frozen lake or river. Indeed, it takes some time before the ice sheet get thick  enough that one can go safely walk on the ice. Therefore, the ice fishing season with safari companies in Lapland usualy starts in December and last until April depending of the year.
But what is the best time?
To keep good memories, any time will be suitable as it is really a great experience. However, locals usually wait for the end of January or even February. to enjoy more sunny days. This will for sure allow you to stay longer outside and it will also make fishes more active.
You May Also Like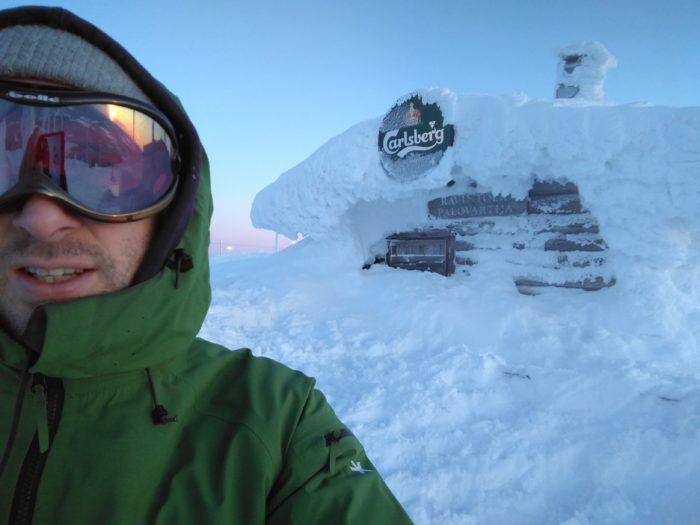 9 January 2019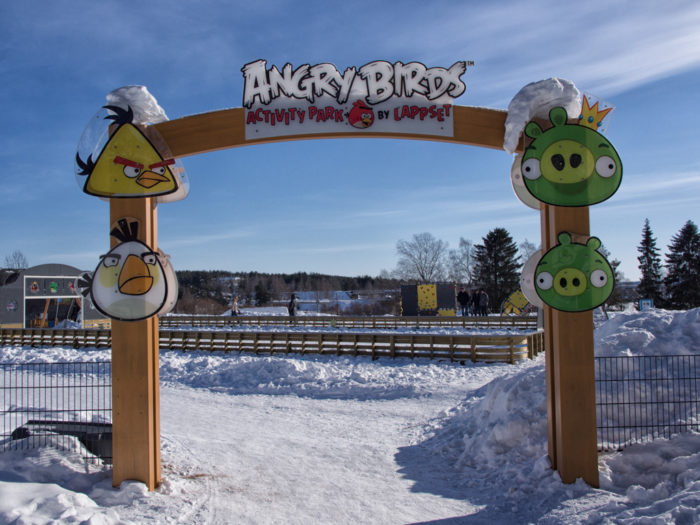 6 January 2019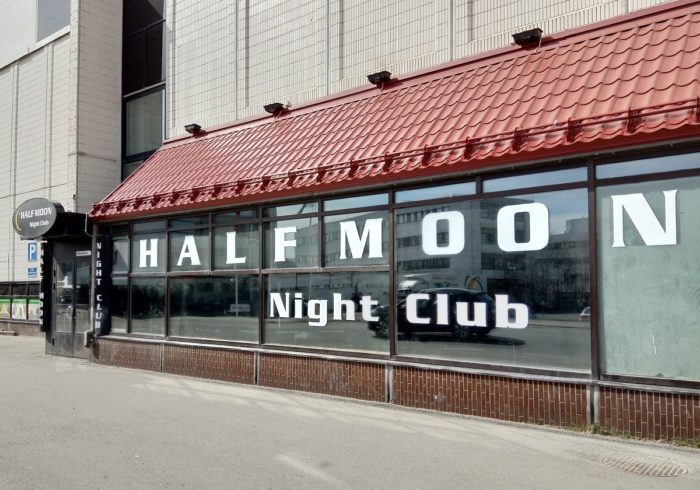 22 February 2019