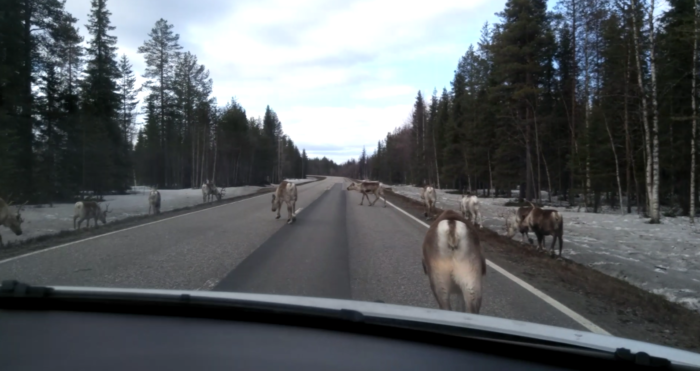 Where to see reindeers around Rovaniemi
20 August 2018
In addition of having Santa Claus village, Rovaniemi has many others things to offer. Indeed, the nature and wildlife are unique in Lapland but sometimes one needs to know where to go to witness the best things. In this article, you will find information about places where to see reindeers around Rovaniemi.
In theory, reindeers can be see everywhere around Rovaniemi. I remenber once during winter, there were 2 reindeers hanging around my car on a small parking lot just 1 km from the center. Also, reindeers can even be seen nearby the airport as you can see on this photo: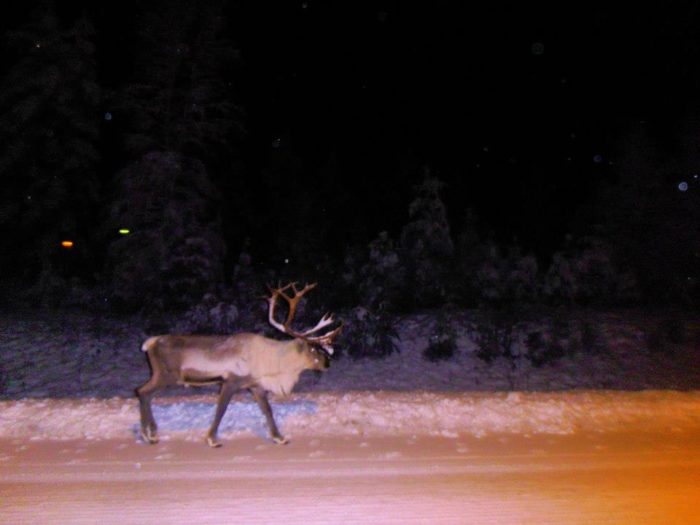 Photo tip:

When you visit Lapland, remember to take spare batteries for your camera. Of all the parts of your camera, the battery is by far the one which is most affected by changes in temperature. A drop of 10 °C can cause your battery life to deplete by as much as half, meaning that in very cold climates you'll soon find yourself running out of power.
Also, during summer, when days get hot, you might find reindeers cooling off along one of the numerous riverbanks.
But in this article, we will highlight the spots where you have more chance to see reindeers around Rovaniemi at anytime of the years, no matter the forecast.
1. See reindeers in the wid around Rovaniemi
If you want to see reindeers in the nature, is it definitly possible all around lapland. I recommand (if you have your own vehicle) to drive one of the two roads highlighted on the hereunder map.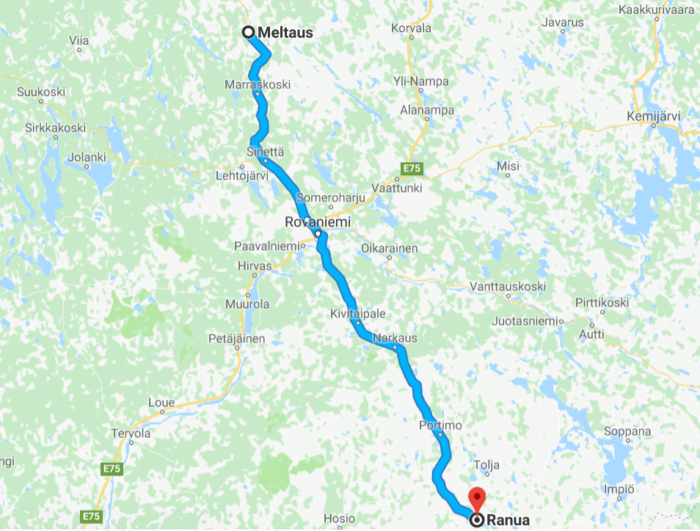 Kill two birds with one stone:  Take advantage of visiting other places than Rovaniemi to drive along Lapland roads and see reindeers in the wild.
The road 78 between Rovaniemi and Ranua:
One this road, it is very likely to see reindeers on the road side or even middle of the road. But be carrefull, there are sometimes many dozen of reindeers staying on the road.
Since the road 78 leads to Ranua, you could take opportunity to visit the wildlife park and therefore not drive for nothing.
Driving time from Rovaniemi to Ranua: 1 hour (82km).
The road 79 between Rovaniemi and Kittilä
Reindeers are also seen many times on this road. Instead of just Driving along that road without other purpose than observing reindeers, I recommand you to visit Levi for a day or two. Levi (Kittilä) has the biggest ski resort in Finland as well as the biggest ice hotel.
Driving time from Rovaniemi to Levi: 2 hours (168km).
2. See reindeers in farms around Rovaniemi
If you have no car to go on your own, another option to see reindeers around Rovaniemi is to visit one of the local reindeer farm. For a memorable experience, it is recommanded to get there by snowmobile. Click here to read more about snowmobile excursion to reindeer farm.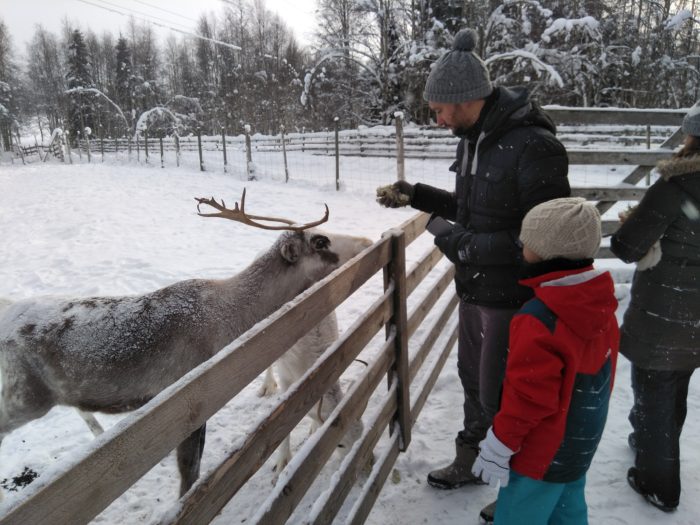 3.See reindeers at Santa Claus village
In addition of reindeer farms, you can also find reindeers in Santa Claus village (behind Santa Claus office).  There, you will have the possibility to go for a little ride in the sledge pulled by reindeers.
Price is about 18€ per adult for a 500m ride.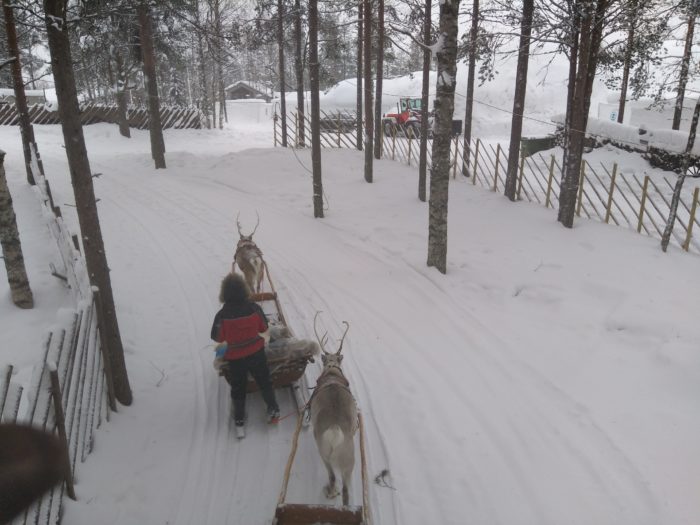 Don't forget to have a local touch when you visit Lapland
You May Also Like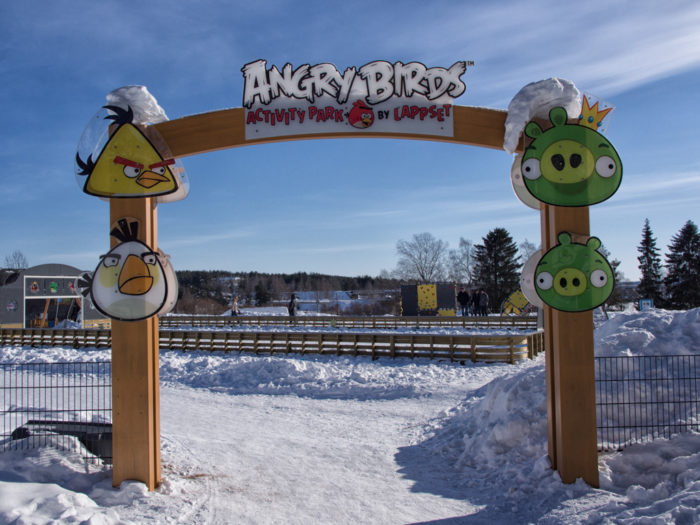 6 January 2019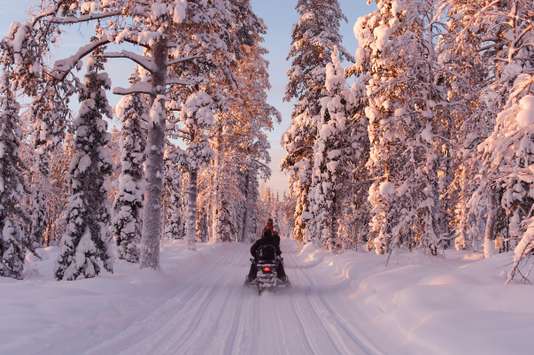 8 November 2018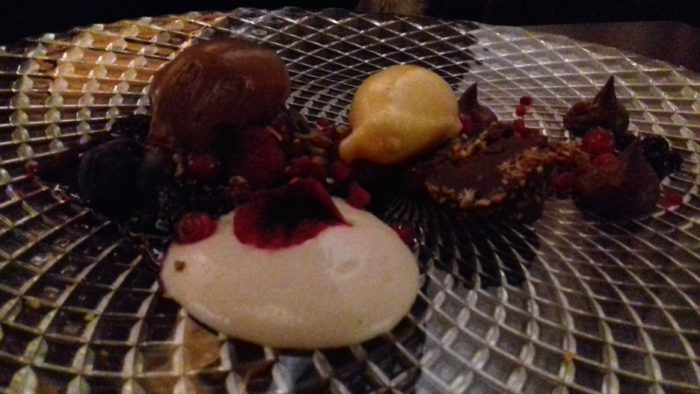 3 December 2018